From FELDA to New South Wales
Yesterday, I had the opportunity to send off my cousin at KLIA (KL International Airport). His 8 hour flight, scheduled at 10:10PM would to take him 6,612 KM south of KL to Sydney, New South Wales,Australia.. a country well known for its kangaroo's, koala bears, boomerangs, live stock and much much more. There is also the famous Sydney Opera House, Sydney Harbor, beaches, and colorful population of mixed cultures. Please refer to http://en.wikipedia.org/wiki/Sydney for further info.
His main goal? To complete his PhD within the next 3 to 4 years in the field of bioscience and come back to serve as an academician/scholar in one of our local public universities.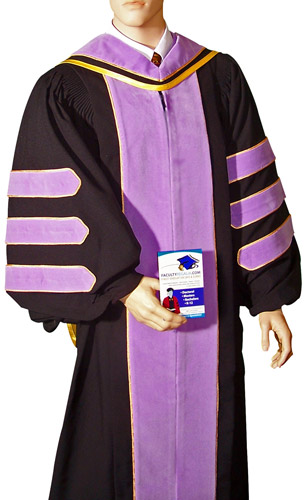 So, you might be thinking, what makes this 26 year old kid so special that I would write about him in my blog? To tell you the truth, its no about him that I care so much about but its the sacrifice of both his parents over the past 3 decades in bringing up their 5 children to become who and what they are today.
His parents are FELDA settlers in Palong 4, Negeri Sembilan. Life has not been easy for them all this while but I truly salute my uncle and aunt for having the continuous will to do whatever it takes to ensure that their children receive a decent education. And that was what they did over the past 30 years even if it meant they had to get up at 4am almost every morning to go out and tap rubber not only on their allocated plot of land but also on other people's land (as far as 20KM away) to earn extra income.
Not only that, I have known my uncle to do odd jobs, going into the forest during weekends (to get fence wood, to fertilize trees, to cut grass and to clear up other people's plantations/land) after his usual morning routine at his own estate, just to ensure that his children had enough money to eat, enough money to buy books, proper uniforms to wear (which did not mean that it was new uniforms every school year but they were at least presentable) while at school or in the university. My aunt sometimes did odd jobs such as sewing, weaving mats or any activity that would contribute to the family's income, mainly for her children.
To date, 4 of their 5 children are already graduates. The last child and only girl is scheduled to graduate in a few years or so, producing a whole family of graduates! A situation that was just a mere dream 30 years ago. Their 1st child (IT graduate, artificial intelligence) is currently an IT Officer in a local public university, the 2nd (accounting graduate) is a management staff with 7 Eleven Malaysia, the 3rd child (PhD to be) who went off Down Under yesterday, the 4th (graduate in civil engineering) just started work with Petronas and the 1 and only daughter who is still pursing her degree in UIA.
My point is, if you really put your mind to it with sheer determination and the will to persevere, anything is possible! To give you a simple example of how tough life was just back in the late 80's (a time when Malaysia was moving towards the status of a developed nation), their house was still being lit by kerosene lamps at night, so reading books and doing your homework was no easy task, apart from not having a fan to kill the heat of the night.
For the record, yesterday was the first time my uncle and aunt stepped into Malaysia's state of the art world class airport. We just happened to arrive 90 minutes earlier than my cousin who I believe until this day keeps thinking that traveling on an international flight is just like taking the bus from KL to Bahau ! And due to some ignorance and last minute preparation, he had to fork out some money (RM 150++) for extra weight on his luggage which could have been avoided if things had been properly planned.
Anyway, back to my aunt and uncle, the actual joy for me last night was looking at their faces (as my cousin stepped on the escalator heading down to clear the immigration check at the international departure gate) smiling with an expression of satisfaction that all their hard work and perseverance over the past 30 years had reached a certain level of personal satisfaction.
As a conclusion, the journey for future success has just yet begun for my cousin and I wish him all the best! To the rest of his siblings, I advise that they take some time off from work, go back home and see what they could possibly do together as one big family to ensure that their parents enjoy their golden years to the fullest…
After all, Wendell Phillips once said "The best education in the world is that got by struggling to get a living."